BIOGRAPHY
FERNANDO GARCÍA MONZÓN (ZARAGOZA, 1957):
I always wanted to be an architect. We didn't have computers in the 60s so our hands were the plotters and for that you had to know how to draw. That is why, aged 14, my mother took me to Estudio Cañada, where I went for over 10 years. They followed the academic method and traditional techniques there. We began by tracing sheets in pencil, and then moved on to drawing statues in charcoal, doing oil paintings of still lifes, and so on. At some point, I fell into portraiture and from the beginning saw it as a challenge. It captivated me.
While all of this was happening, I was studying architecture. After I finished, I completed a Master's degree in International Business Management and then began my professional career as an architect at Estudio Borobio. Four years later, in 1993, I started working for the Professional Association of Architects of Aragon, where I remained for 19 years.
The financial crisis hit the construction sector and the circumstances forced me to adapt so that everything would stay the same. Given that I never stopped drawing portraits, I decided to go for it and focus on that.
EDUCATION
1986-88 Master's degree in International Business Management, ESADE, Barcelona
1975-86 Architecture Degree, E.T.S.A. de Valencia
1971-84 Drawing and painting classes at Estudio Cañada, Zaragoza
AWARDS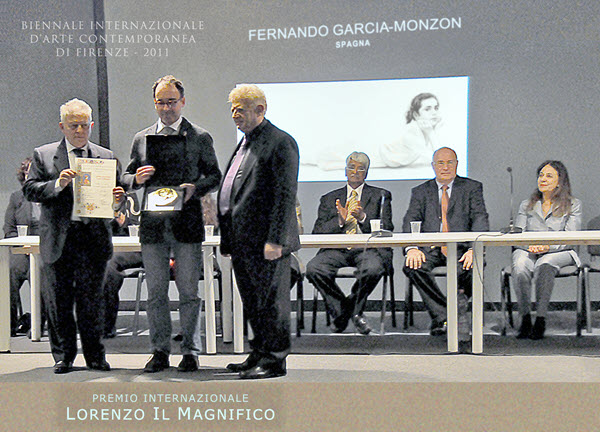 2018
Médaille Vermeil, Société Académique "Arts-Sciences-Lettres" – Paris (France)
"Leonardo da Vinci" International Prize – Florence (Italy)
2015
Gold Medal in the SNBA Annual Exhibition (Official Jury) – Paris (France)
Silver Medal in the SNBA Annual Exhibition (Guest Jury) – Paris (France)
2013
"Arte Laguna" Special Award – Venice (Italy)
Médaille d'Argent, Société Académique "Arts-Sciences-Lettres" – Paris (France)
2012
Silver Medal in the SNBA Annual Exhibition – Paris (France)
2011
1st 'Lorenzo il Magnifico' International Award, Florence Biennale – Florence (Italy)